CLAWED FOREHEAD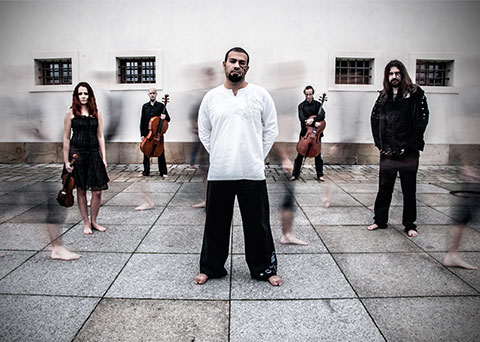 biography
Clawed Forehead is an international doom/rock/folk band based in Brno, Czech Republic. Five young people from Iran, Czech Republic and Slovakia who share the same passion for music. They got together and created a unique formation of vocal, violin, two violoncellos and drums with additional instruments like guitar, Irish flute and others.
The original music style of Clawed Forehead is a fusion of rock and elements of world music represented mostly by Nordic and Oriental melodies. The band has been playing at the main Czech festivals and various clubs, both in the Czech Republic and abroad. Their performance has always received very positive critics. Recently, they participated in a music documentary for the BBC Persian.
Clawed Forehead stage limitless - one of the greatest attributes of the band is their instruments which allow them to make an electric concert as well as acoustic and play anywhere at any time.
←back