DESECRATION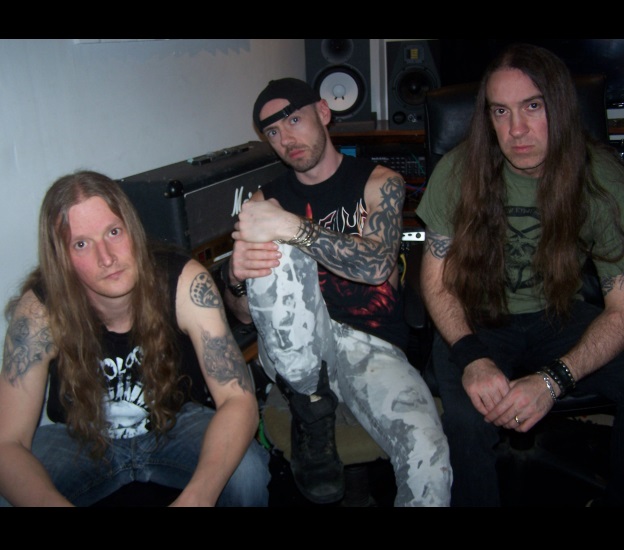 biography
Formed in 1992, and releasing their first demo in 1993, the band caused controversy in 1995 when their debut album Gore and Perversion (original version on Anoxic Records) was infamously seized and incinerated by the local police due to the album's offensive content, for what they deemed to be its obscene nature, and banned upon release. The printers of the original artwork and lyrics, after taking the money for the pressing and without sending any copies to the band, sent the albums to the police authorities and were subsequently incinerated. Band members were arrested. The ensuing court case and media furore firmly established the name Desecration in the South Wales scene and beyond. The album was later released with a black cover featuring the statement "SORRY! Censored by the authorities. Original artwork can be obtained from Arctic Serenades. Send an IRC.", now out of print, by Arctic Serenades.
The album was subsequently re-recorded in 2001 and re-released on April 7, 2003 as 'Gore & PerVersion 2'. It was repressed as a white disc edition, the first 50 copies have been signed and numbered by Ollie and Mic and were only available from the band.
The band was told to tone down the lyrics or forget about the music business. This did not happen however, and after three years of fine-tuning their style, Desecration recorded the album Murder in Mind.
The band has since released several albums and gone on many more tours with the likes of Decapitated, Extreme Noise Terror, Vader, Deicide and Morbid Angel.
←back