Ramchat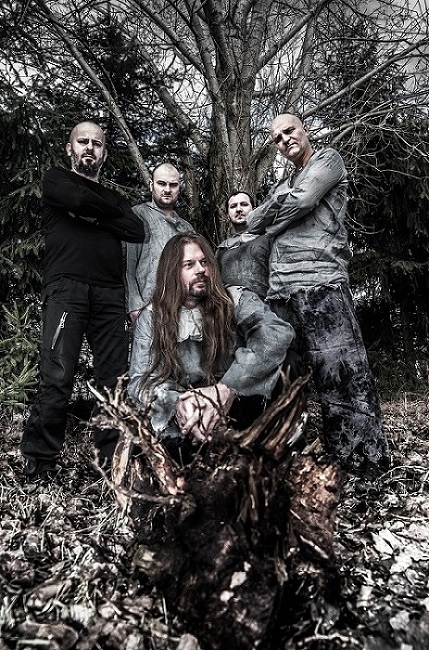 biography
The pagan metal band RAMCHAT was based by the well-known person Pavel "Hirax" Baričák in 2013. A new line up was fixed by another metal veterans from our Martin town. This unique band recorded their first cult EP titled "Bes" that contained the first two hits "Mor ho!" and "Posledný pohan" in the same year.
The second EP titled "Karpaty" was recorded in Shaark Studio, Czech Republic. The hits like "V ríši vlkov" and "Karpaty" rised up of this short album immediately. Both EPs were released on LP (standard black vinyl) later on and CD digipack in 2014. Their singer Lečo was removed by Walki, a singer from PORFYRIA band, and the line-up keeps untouched from that moment.
The band drove itself into the Roland Grapow Studios and under his care recorded their first full-length album "Atrana" in 2016. (released as LP, CD digipack). The songs such like "Perún hromom žehná nás", "Sila ducha" or "Tŕne bohov" became much favoured immediately and the band has been presenting and playing them alive. RAMCHAT put themselves into their so famed pagan image and got started with playing alive even more than before. Big festival invitations have increased as well as local shows that the band headlined.
RAMCHAT released their second full-length album titled "Nepočaria!" (On vinyl under the label Metal Age Productions.) The first part of the album was recorded at Roland Grapow Studios and the second one in cooperation with Martin Roženek at GM Studio in Czech Republic, 2017. A new cooperation with Prague BioTech mastering studio was established in there.
A great new video "Nepočaria!" was made to support this album worldwide and also, a new manager Pablox and engineer Michal joined the band to get it absolutely professional.
RAMCHAT released their strictly limited EP titled "Jastrab" in winter 2018. This EP contains an enthralling cover artwork and two incredible songs and you can take them as foreshadowing of an upcoming album.
←back