SATOR MARTE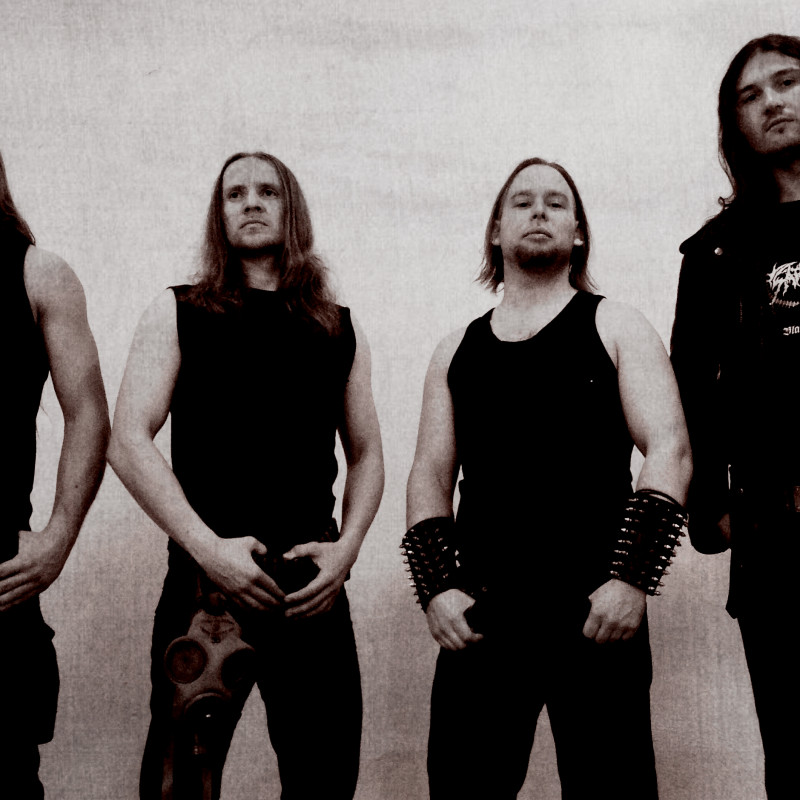 biography
The band officially formed in 2000, back then existing under the name of FORGOTTEN ART, consisting of Nav (vocal), Raven (guitar), Svar (drums), Erazim (bass guitar). The first time the band lets the world know about itself is in 2003 with releasing their first recording simply called 'Promo 2003'. This material was taken in rehearsal room under purely underground conditions. Shortly after a bassist Erazim leaves the band, getting replaced by Horn. With this lineup the band exists to this day. Between 2003-2004 the band changed name to Sator Marte and hit the South Bohemian Hellsound studio of Jan Kapák from Avenger to record a first MCD called 'Příchod smrti a bolesti'. The album is released via today non existing label Nový Úsvit. After this act the band is busy with playing gigs and composing new material.
In 2007, an MC tape consisting of two new and two re-recorded old songs called ''Odešel čas vychladlé hlavně'' is released via Mass Catharsis Production. At the turn of 2007 / 2008 the band goes to the popular Hellsound studio again to record their debut album 'Termonukleární evoluce', in this case released via Humanity's Plague Production. In the same year two new songs are created for the purposes of ´Bohemia-Moravia-Northemia '(V nesvaté anti-humánní zapřisáhlosti) split album. (Sator Marte/Sekhmet/Moravská Zima/Svartskogen/Dark Earth). Sator Marte keep playing live with fresh ideas for a following album being born in their heads. Worth of mentioning is a successful mini tour across Eastern Europe (Hungary, Serbia, Bulgaria) with an allied band SEKHMET from Děčín. The year 2010 comes up with by reviewers well accepted album 'Za zdmi' (Naga Production) that raised a broad awareness about the band. A brilliant sound was a work of Hellsound Studio once again.
After releasing this album, band plays only a single gig and then a 5 year lasting pause followed, due to Nav's and Raven's devotion to travelling. In the meantime was released a split CD VINDORN/ TRIUMPH,GENUS (drummer Svar's project) / SATOR MARTE where the band presents 3 different versions of old songs. In 2015, the band plays several gigs and in Bzenec studio Shaark begins a recording of a new album, that will be named ''Engulfed by Firestorm''.
←back